Indian Heritage RV Park is a hidden gem along the Smith River in Martinsville. It is a peaceful and relaxed campground with 60 Full Hookup RV Sites, Primitive Camping, and 3 Cabins. The park is located slightly over a mile from the Martinsville Speedway and is only a short walk from local dining and grocery!
About Indian Heritage RV Park
Indian Heritage RV Park is a well-maintained campground that is currently home to 60 full-hookup RV Sites, as well as several tent sites and three cabins. We are open year-round and accommodate both short-term and monthly guests. Our office hours are from 9-5pm EST. Our sites provide 30 and/or 50amp hookups. We have 3 on site bathhouses that are maintained regularly and kept sanitary and clean! A laundry facility is available within the larger bathhouse. Our park is located on the Smith River, which is home to some of the best trout fishing in the area. We are only a few minutes' walk from restaurants and stores but maintain a peaceful and quiet environment. We are also only a little over a mile from the Martinsville Speedway!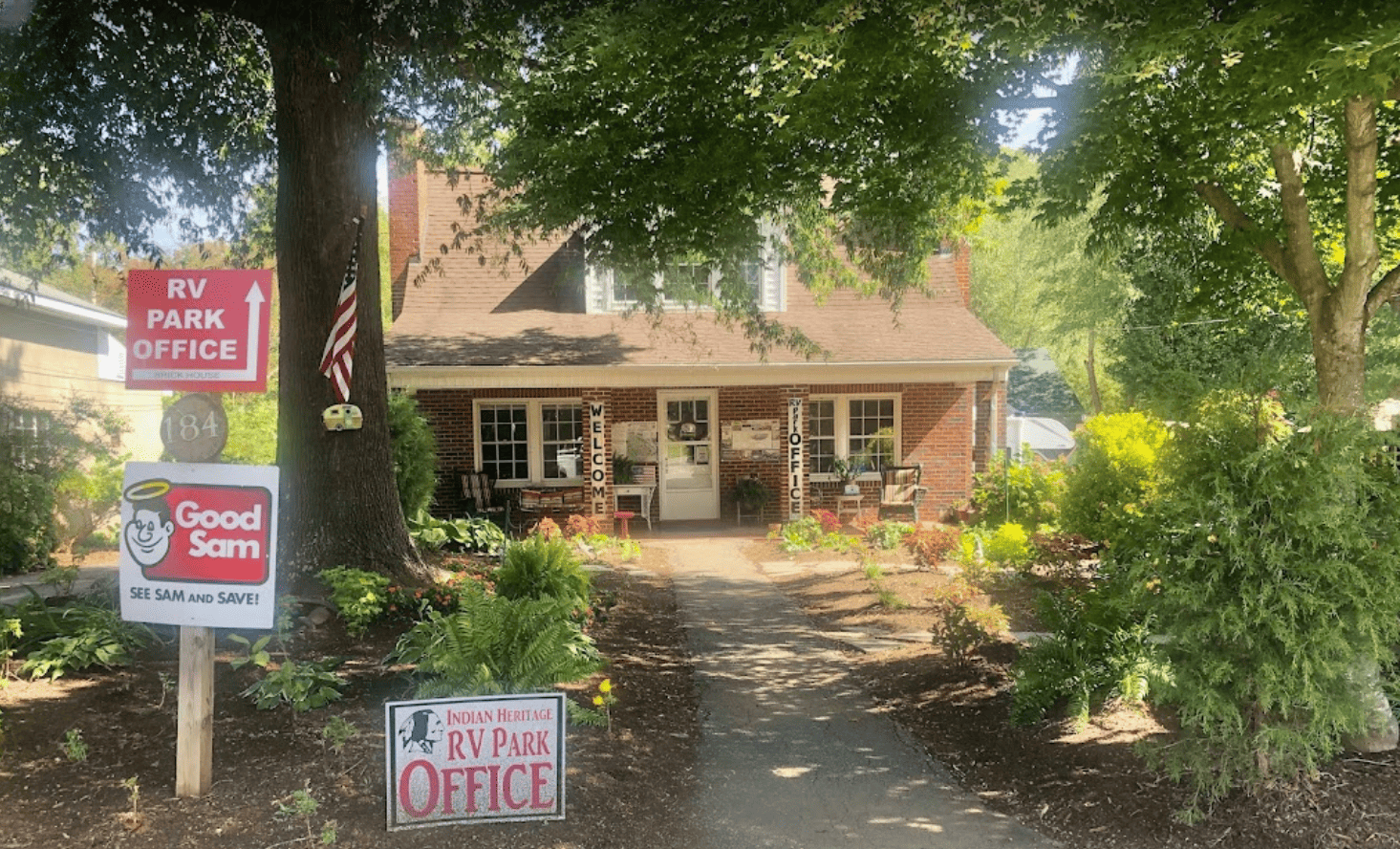 Indian Heritage RV Park is a pet friendly campground that provides both 30 and 50amp service sites as well as sewer and water. We have three bathhouses and one laundromat. River access is located on the northern side of the park.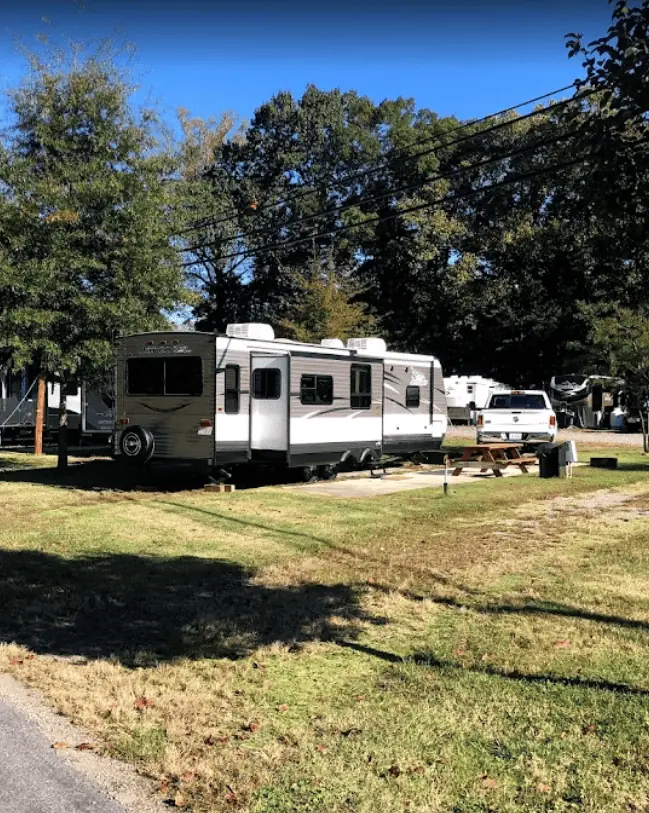 Our cabins are cozy and clean. They are set up with internet access, personal parking. The cabins are also completely furnished and well-maintained.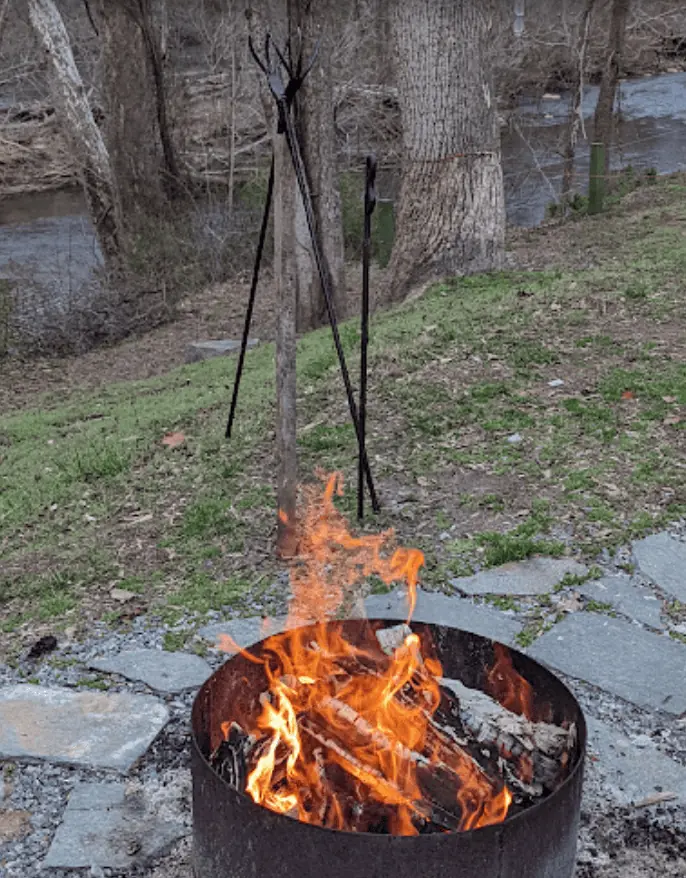 Download a map of the campground below to see our amenities and their locations. To the right is a map of the area if you need driving directions to the campground.